LED Strip Lights
FAQs About LED Strip Lights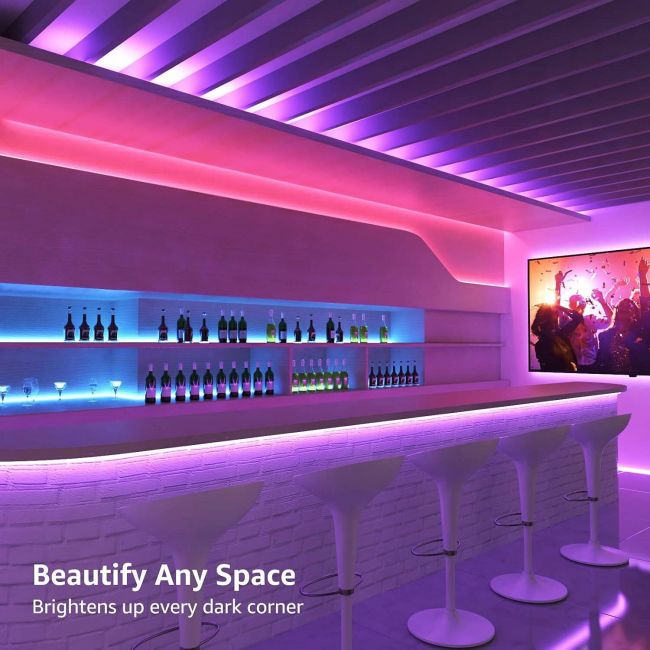 How to install LED light strips?
Lepro light strips are very easy to install. Just follow the 3 easy steps as follow:
1. Dry and clean the surface
2. Unroll the strip light, and cut the light strip if necessary
3. Stick the light strip to the surface.
For more details, please read the LED strip lights installation guide or watch the video.
Can LED strip lights be cut? How to cut LED strips?
Yes. There are cuttable marks on Lepro LED strips. Just cut off the excess at the cuttable mark. Usually, it could be cut every 3 LED chips.
How do you connect LED strip lights UK?
1. Make sure the max wattage of the power adapter is big enough to support the light strips you want to connect. You can find the power information on instructions of power adapter and LED strips.
2. Use the Lepro light strip connectors to connect two strips easily.
How to stick LED strip lights on wall?
1. Lepro strips come with super-strong 3M adhesive. They can be securely fastened anywhere you want.
2. You can also use the support clip to make the light strip more firmly fixed.
Different Types of LED Strip Lights
Related LED Strip Light Videos
Lepro Music Sync RGB Smart LED Strip Lights
Lepro MagicColor RGBic LED Strip Lights