LED Camping Lantern

FAQs About LED Camping Lantern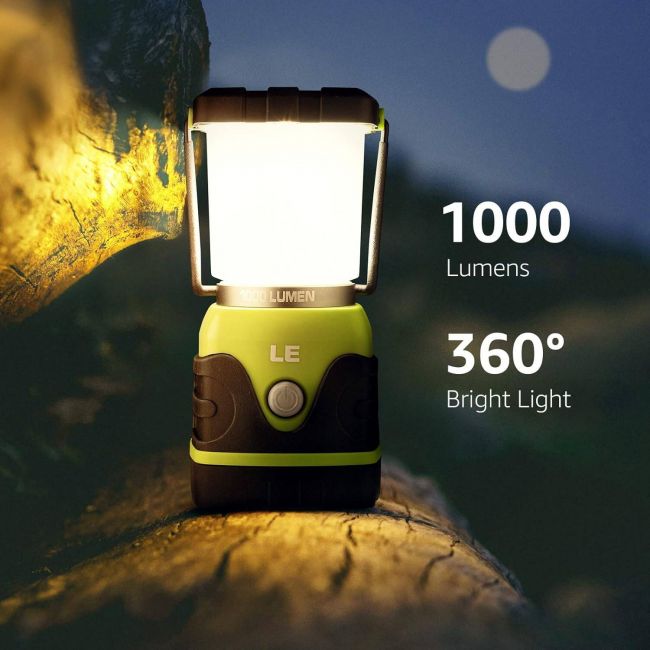 How long do LED camping lights last?
Depending on the brightness level, the lantern can last 3-10 hours on a single charge. It can even double as a power bank for your phone or other devices because of its power output port.
How many lumens does a camping tent need?
For a camping lantern, 80-150 lumens should be enough. For flashlights used at home, 10-30 lumens are quite common. Some flashlights and headlamps provide over 500 lumens, which is usually not necessary. If you do choose a device with a high lumen output, make sure it has a low light option to save battery.
How many lumens of light do I need for a LED camping lantern?
The lumens of camping lanterns range from around 40 up to 700 for the brightest modes. Most LED camping lanterns will offer light in the 150-350 lumens. For just illuminating a tent in camp at night, 100 lumens is sufficient.
How to choose the size of a LED camping lantern?
While there are no clear rules, the size and weight of a lantern generally correlate positively with the light output. Smaller lights are better for backpackers because they have low output and weigh just a few ounces. And, the low output is really what you need for dining or reading in a tent. Larger camping lights, on the other hand, will weigh a few pounds but be able to light up the entire campsite and the celebration that follows. When calculating the weight of the camping lantern, remember to also consider the weight of the power supply.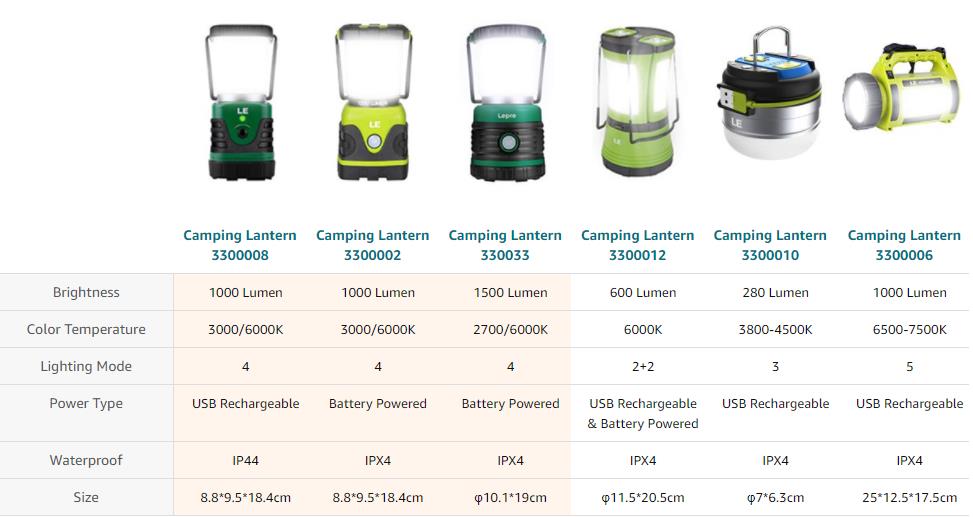 Related LED Ceiling Light Videos
LE LED Camping Lantern, Battery Powered LED
LE Rechargeable Camping Lantern, 1000 Lumens